New products in the
user friendly -S range
From January 2021 three new products are available:
- Ultra Plast SP-S, an all-rounder easy to use purging compound
- Ultra Plast HT-S2 and HT-S3, new formulations for high temperatures (up to 420°C).

This edition of K Düsseldorf was a great success for Ultra System, with visitors from more than 50 countries. We would like to thank everybody who came to visit us on our booth.
See you soon...in 2022!.
The first purging compound made with recycled plastic.
Quality and sustainability. You can have both!
All our purging compound are already 100% recyclable.
Now we want to make a step ahead:
we are proud to announce that we have available the new range of purging compound made with 100% recycled plastic.
Don't make compromises anymore. To purge your machine is now even greener.
It's not just purge. It's RePurge®.
The new range RePurge: ULTRA PLAST PET-R, made from 100% recycled PET, and ULTRA PLAST PO-R, made from 100% recycled HDPE .
100% Clean energy from water and wind
We are using 100% renewable energy in the complete production process as well as for our offices and warehouse.
Thanks to the hydroelectric plant in Mauvoisin and to the wind generators in Martigny and Saxon, the energy is coming from renewable resource.
For a Swiss company to go green is not only a choice, it's a must.
One of the wind generators near Martigny. It's producing up to 3 Megawatt per hour.
The dam in Mauvoisin, with a production capacity of 396 MegaWatt, is generating more than 1000 GigaWatthour per year.
THE NEW PRODUCTS: SP AND SP+
These two new products, with combined chemical/mechanical cleaning, will help in difficult cleaning tasks, mainly in automotive and electric/electronic sector.
January 2019
Ultra System partecipation in exhibitions during 2019: Arabplast in Dubai, Plastimagen in Mexico, Chinaplas in Guangzhou, K show in Duesseldorf....
ULTRA SYSTEM SA WELCOMES YOU AT:
Arab Plast 2019, Dubai
05-08.01.2019
Hall 4 Booth n. 4D-140

Syskevasia, Athen
October 2018

Interplastica, Moscow
29.01-01.02.2019
Hall 2 Stand 21E08

Brau Beviale, Moscow
19-21.02.2019
Petnology Conference


Plast , Milan
May 2018

Plast Print Pack, Lagos
26-28.03.2019
Hall 1


Plastimagen, Mexico City
02-05.04.2019
Booth 943

Chinaplas Shanghai,
April 2018

Plastexpo, Kiev
02-05.04.2019
Booth P01.5

Chinaplast, Guangzhou
21-24.05.2019
Hall9.2 Booth E45

Plastpol, Kielce
28-31.05.2019

Plastimagen, Mexico City
November 2017

Plastexpo, Casablanca
25-28.6.2019

Propak Asia, Bangkok
12-15.6.2019

K show, Duesseldorf
16-23.10.2019

Plast Eurasia, Istanbul
04-07.12.2019
Ultra System SA, as well as this website comply with GDPR. We never sent you unsolicited mail, and we will NEVER do it. We do not store your data without your permission, and we protect all the data we have in the best possible way.
March 2018
A new range of purging compound:the -S range. These grades are even more user friendly as no parameters change on the machine are required.
THE NEW USER FRIENDLY RANGE -S WITH QUALIPURGE SWISS TECHNOLOGY.
THESE NEW FORMULATIONS GUARANTEE FASTER AND MORE EFFICIENT COLOR AND MATERIAL CHANGE, EVEN ON THE NEW POLYMERS AND PIGMENTS.
IT IS ONE OF THE EASIEST PURGING COMPOUNDS TO USE.
Four new formulations of purging compound:


QUALIPURGE PO-S
Screw / hotrunner cleaning
for polyolefins and other up to 300°C
QUALIPURGE POE-S
Specific for blow molding, extrusion and difficult color change. Up to 300°C



QUALIPURGE PET-S


Color change in PET production
For screw and hot runners
QUALIPURGE HT-S
Up to 420°C without smell and smoke
For screw and hot runners
We would like to thank all our agents, customers and machine manufacturers from Asia partecipating in Ultra Plast Asia Agents meeting in Dusit Pricess - Bangkok.
January 2018
Ultra System partecipation in exhibitions during 2018: Plast in Milan, NPE in Orlando,Chinaplas in Shanghai, Fakuma in Friedrichshafen....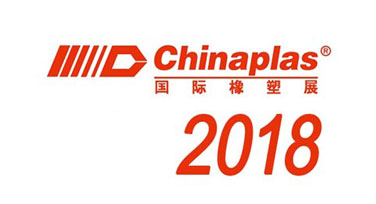 Chinaplas 2018, Shanghai
24-27.04.2018
Hall 2D Booth n. 35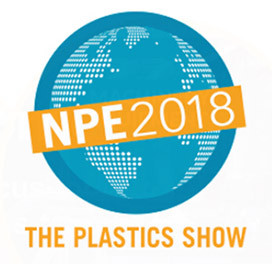 NPE, Orlando
7-11.05.2018
Booth n W5052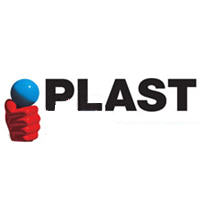 Plast 2018, Milan
29.05-01.06.2018
Hall 22 Booth n. B101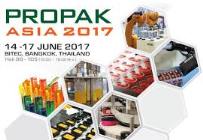 Propak 2018, Bangkok
14-17.06.2018


Interplas Thailand, Bangkok
20-23.06.2018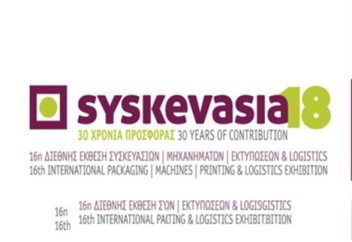 Syskevasia - Athen
12-15.10.2018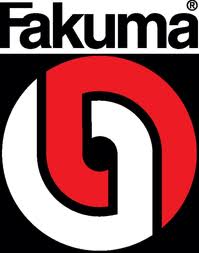 FAKUMA, Friedrichshafen
16-20.10.2018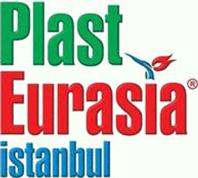 Plasteurasia, Istanbul
6-8.12.2018